Metallica's James Hetfield Just Joined Zac Efron's Ted Bundy Movie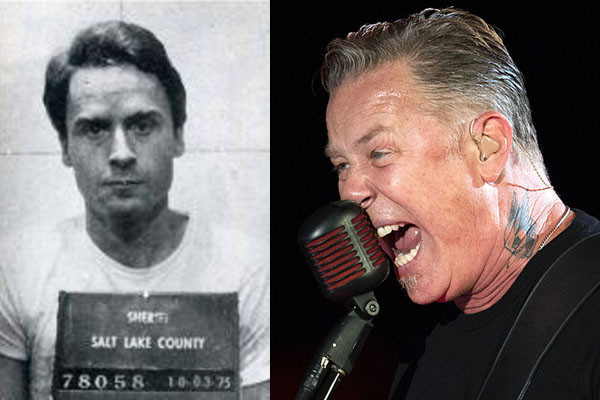 If you're into serial killer stories - or even if you're not - the promise of the new Ted Bundy movie is probably one of the most exciting prospects on the slate of upcoming movies.
Not only does it hold the intrigue of Bundy's own darkly compelling story, but it also features what could be a career making role for Zac Efron, who stars as the charismatic killer. And now Extremely Wicked, Shockingly Evil and Vile has another shocking cast member in the shape of Metallica front man James Hetfield.
According to Deadline, the singer of the legendary metal band is set to play Utah highway patrolman Officer Bob Hayward who was the first cop to arrest Bundy in 1975. He pulled Bundy over on a routine traffic stop and discovered burglary tools in his car.
Hetfield has little acting experience, but he has lent his voice to the Skylanders Academy video game and has played himself a couple of times. This would represent a bit of a new experience for him, but he has an existing link with director Joe Berlinger who previously directed Metallica: Some Kind of Monster and wrote follow-up book Metallica: This Monster Lives.
Apparently, he actually pitched to James Hetfield for the role, believing he can bring his natural charisma and magnetism to the project along with fellow cast members Lily Collins, Haley Joel Osment, Kaya Scodelario, Jim Parsons and John Malkovich.